Objective
---
Drive forward the global progress of eye research by establishing a network connecting like-minded researchers.
Endorsement
---
COIN is endorsed by the Asia Pacific Ocular Inflammation Society (APOIS) & the International Uveitis Study Group (IUSG)
Overview
---
The COIN website (ocularimaging.net) is an online platform/database that

Provides timely updates on the research progress of ocular imaging biomarkers, including choroid vascularity index (CVI), vitreous haze index (VHI), and retinal vascularity index (RVI).
Allows approved members to propose and upload projects related to CVI, VHI, RVI, and IVI, to establish multinational collaborative projects.
Enables automated analysis of images to generate data for CVI, VHI, RVI, and IVI.

The COIN research consortium will adhere strictly to institutional ethics policies, and all patient data uploaded must be completely de-identified.
Interested researchers can contact us via this platform to become a member of the COIN consortium. However, access to CVI, VHI, RVI, and IVI has to be applied separately.
Members can indicate interest to contribute as a collaborator for proposed projects. All images and data may be uploaded onto the 'GRID' for CVI, VHI, RVI, and IVI separately. Data will be strictly protected and only be made visible to those collaborating in the same project.
View Handbook
Download CVI Agreement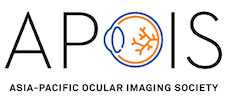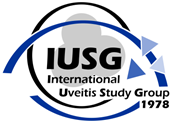 Executive committee
---
Advisory Board
---
Working Committee
---
Special Interests
The special interest section is for collaborators with interests in specific disease entities. Collaborators may refer to specific protocols designed by distinguished Investigators of COIN, and thereby propose their own, or offer to collaborate with others for studies. For further queries, please contact cvi.grid@gmail.com.